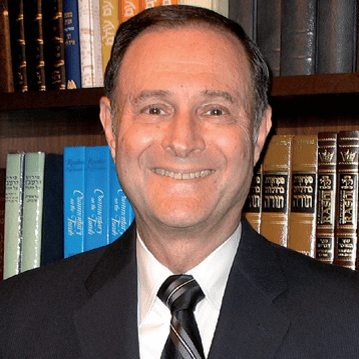 Dr. Yisrael Levitz is the founding dean of The Family Institute of Neve Yerushalayim.
He is a clinical psychologist, ordained rabbi, and Professor Emeritus of Yeshiva
University's Wurzweiler School of Social Work, where he held the distinguished Bennett
Chair in Pastoral Psychology and headed the school's Psychopathology and Human
Behavior departments. Prior to making Aliya in 1998, he was a practicing psychologist
for over three decades and served as the first Dean of Students of both Yeshiva and
Stern College.
Dr. Levitz was appointed the Director of Supplementary Rabbinic training for the
Wexner Program at Yeshiva University's rabbinic seminary, where he pioneered the
field of Rabbinic Counseling, and published a book with Dr. Abraham Twerski z"l
entitled A Practical Guide to Rabbinic Counseling (Feldheim Publishing).
He continues to teach smicha students at Yeshiva's Gruss Kollel in Jerusalem,
conducts an advanced training program in Experiential Couples Therapy, supervises
therapists, and teaches Couples therapy at the Family Institute.
Dr. Levitz is a Board Certified Diplomate in Marriage and Family Therapy, a Fellow of
the Academy of Family Psychology, a member of the Israel Association of Couple and Family Therapy, and a noted lecturer on a wide variety of psychological and Judaic
topics. He has recently completed a two volume memoir entitled "Generations" which was translated into Hebrew under the title Lapid Hanetzach.