resources during war in israel
Trauma related webinars for mental health professionals during these difficult times.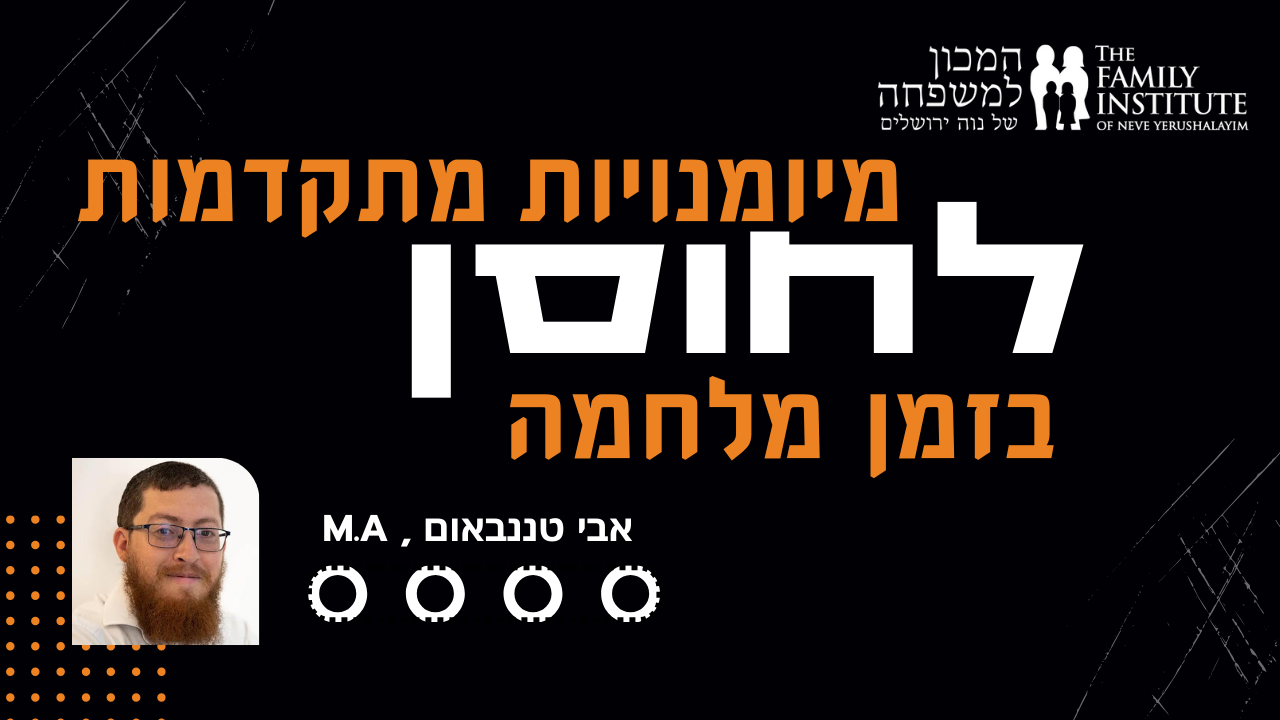 Webinars
To assist those affected by Operation Iron Swords.
The Family Institute of Neve Yerushalayim is offering 3-5 therapy sessions free of charge for those seeking emotional first aid intervention and support during this current crisis.
Services are offered in Hebrew or English for individuals, couples and families.
Options to meet in person or virtually.
Please contact us:
Phone: 02-654-4600
WhatsApp: 055-928-6050
Email: Familyinstitute@nevey.org
We look forward to supporting you and your families.
The Family Institute is open. We have virtual options available for those who cannot come in person.
The English educational program is now set to begin on Monday, October 23rd in accordance with the current university policies in Israel.
If you are in the clinic (building 4 or 5): the miklat is in the small dining room below the large dining room. The laundry room is a possibility as well.


If you are in the classrooms (building 2): the miklat is in the auditorium (not in the lobby).


The staircases are also considered a protected space.